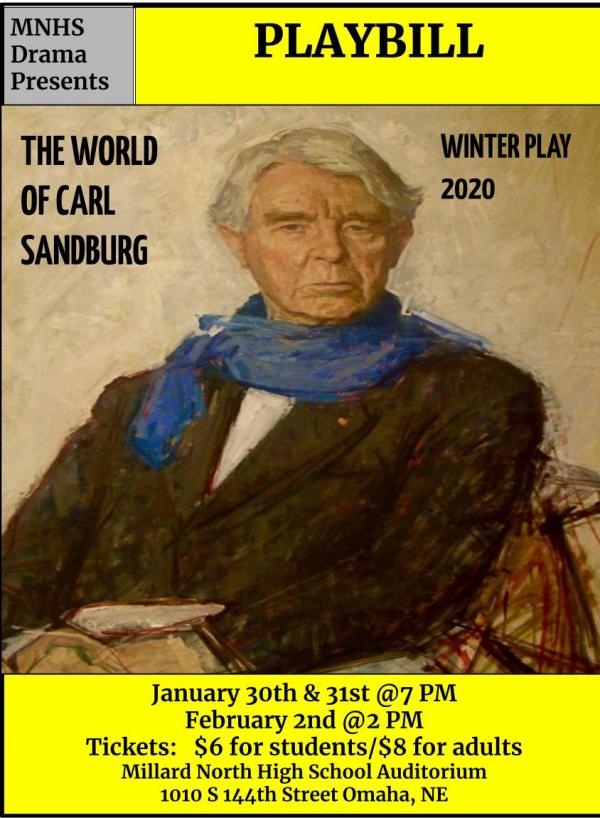 Welcome to Millard North High School
Upcoming Events
Check here for up-to-date information and developments for this school year.
Activities
Get involved today in the numerous activities that MNHS has to offer.
Hoofbeat
Our student newspaper has remarkable on-line articles for you to enjoy.
Attention!
We have received clearance to have our final 3 performances of Mamma Mia! rescheduled following their postponement due to COVID-19 last week.
We now have the new dates and times for the remaining shows.  Tickets are still available.  The new show dates and times are as follows:
Original Friday night = Saturday, May 15th, 2:00 pm 
Original Saturday matinee = Saturday, May 15th, 7:00 pm 
Original Sunday matinee = Sunday, May 16th, 2:00 pm
We are thrilled that our students will be able to perform this amazing musical after all!  
Final Exams:
Wednesday, May 19 = Periods 1,3,5,7
Thursday, May 20 = Periods 2,4,6, 0/8

Last Day of School:

Friday, May 21 = Half Day:  Students Dismissed at 11:30
Spotlight
The JCC is looking for High School Graduates to fill the Summer Camp Counselor Positions. The job would run May 17th - August 13th, Monday...
**Seniors make sure you are checking for important announcements in the Google Classroom "Class of 2021" Senior Parents and Seniors: GRADUATION YARD SIGNS have been...
Check out the link below to see the Unified Champion schools video: https://youtu.be/7X7GVfUqypg
Sora
Search this Awesome Collection for the Latest in Electronic and Audio Books!
Databases
Looking for excellent resources for research?  Our databases contain reliable books, journals, newspapers, and magazines.


The mission of Millard North High School is to guarantee that each student masters academic skills and develops character traits to encourage excellence and intercultural understanding through innovative, personalized opportunities that prepare, engage, and motivate students to pursue diverse career pathways and to thrive locally, nationally, and internationally.