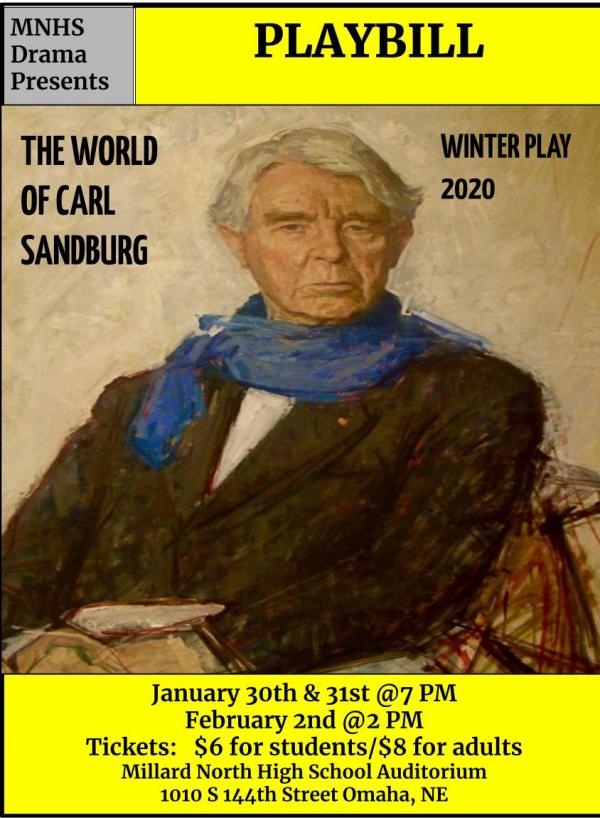 Welcome to Millard North High School
Upcoming Events
Check here for up-to-date information and developments for this school year.
Activities
Get involved today in the numerous activities that MNHS has to offer.
Hoofbeat
Our student newspaper has remarkable on-line articles for you to enjoy.
Announcements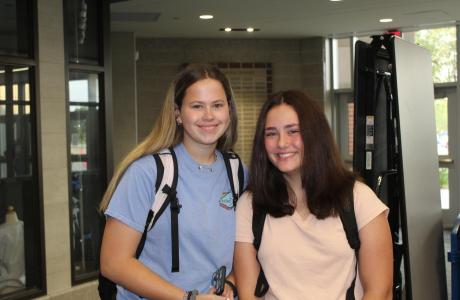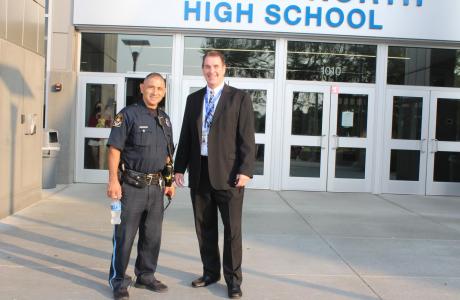 We appreciate your years of service to Millard North High School.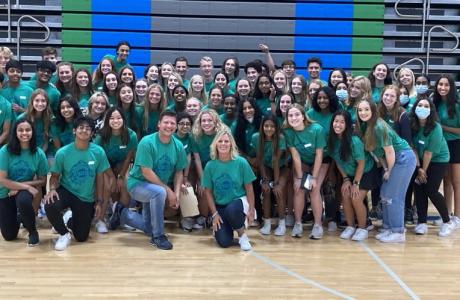 Thank you to our wonderful group of Mustang Mentors who are helping to ensure the success of the Freshmen class! We are proud of your...
Look at all these Great Reads! Come Check Them Out at the Library.
FIC ZEN / SORA

 A beautiful examination of grief, found family, and young love.

Life in a small Appalachian town is not easy. Cash lost his mother to opioid addiction and his Papaw is dying slowly from emphysema. Dodging drug dealers and watching out for his best friend, Delaney, is second nature. He's been spending his summer mowing lawns while she works at Dairy Queen.

But when Delaney manages to secure both of them full rides to an elite prep school in Connecticut, Cash will have to grapple with his need to protect and love Delaney, and his love for the grandparents who saved him and the town he would have to leave behind.
---
  

306 GRE / SORA

The Anthropocene is the current geologic age, in which humans have profoundly reshaped the planet and its biodiversity. In this remarkable symphony of essays adapted and expanded from his groundbreaking podcast, bestselling author John Green reviews different facets of the human-centered planet on a five-star scale--from the QWERTY keyboard and sunsets to Canada geese and Penguins of Madagascar.

Funny, complex, and rich with detail, the reviews chart the contradictions of contemporary humanity. As a species, we are both far too powerful and not nearly powerful enough, a paradox that came into sharp focus as we faced a global pandemic that both separated us and bound us together.

Great creative, information reading for his fans!
---
FIC GOF / SORA

Quinn keeps lists of everything--from the days she's ugly cried, to "Things That I Would Never Admit Out Loud" and all the boys she'd like to kiss. Her lists keep her sane. By writing her fears on paper, she never has to face them in real life. That is, until her journal goes missing . . .

Then an anonymous account posts one of her lists on Instagram for the whole school to see and blackmails her into facing seven of her greatest fears, or else her entire journal will go public. Quinn doesn't know who to trust. Desperate, she teams up with Carter Bennett--the last known person to have her journal--in a race against time to track down the blackmailer.

Together, they journey through everything Quinn's been too afraid to face, and along the way, Quinn finds the courage to be honest, to live in the moment, and to fall in love.

 

 
0
Sora
Search this Awesome Collection for the Latest in Electronic and Audio Books!
Databases
Looking for excellent resources for research?  Our databases contain reliable books, journals, newspapers, and magazines.


The mission of Millard North High School is to guarantee that each student masters academic skills and develops character traits to encourage excellence and intercultural understanding through innovative, personalized opportunities that prepare, engage, and motivate students to pursue diverse career pathways and to thrive locally, nationally, and internationally.